Seeking help for substance abuse can feel difficult, but making that choice is the best thing you can do for your future. After choosing recovery, you will have some decisions to make about how and where to have treatment. It's helpful to learn about the different options available in order to make an informed choice.
Addiction treatment programs vary but all quality drug and alcohol rehab centers can offer you specialized sessions tailored to your specific needs. They are all likely to follow a general structure and offer a similar framework of therapy options.
This blog article outlines a typical day in rehab for treatment for alcohol or drug abuse.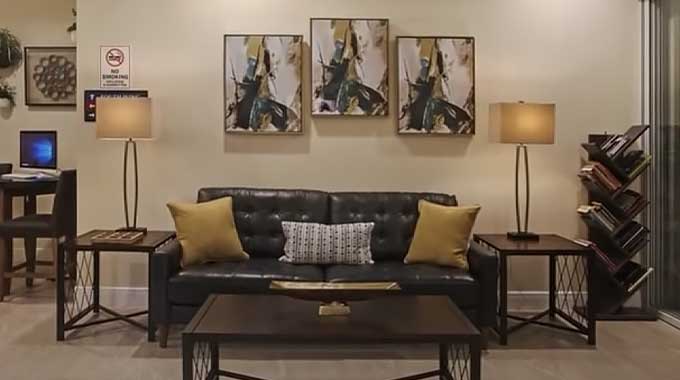 Inpatient Treatment
Recovering from substance use disorders is an extremely challenging process and most people will benefit from an inpatient program. The safety and security of inpatient drug rehab will enable you to focus on your substance use without the triggers and stressors of everyday life.
For many people, entering inpatient rehab is a frightening prospect because they don't know what to expect. This can be overwhelming. Having some idea of what a typical day in rehab is like can help you prepare for starting treatment. Although every center is unique and will offer treatment and therapies related to its specialisms, there are some similar structures and routines which you can find across drug rehab programs.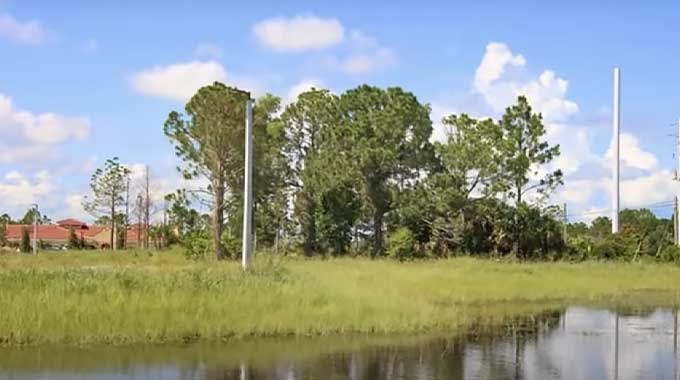 Mornings: Start the Day Healthily
Most rehab programs will begin the day early and kick start with a healthy breakfast. Good nutrition is a key element to achieving a positive mind and body. You can expect to find breakfasts with less emphasis on caffeine and sugary foods than you might see in an average household.
Some addiction treatment programs will incorporate a mindful activity in the morning such as meditation, yoga, journaling, or gentle exercise. This helps you to start each day with a calm mind and creates a sense of rhythm and structure for your time in drug or alcohol rehab. Developing healthy routines like this during rehab means you are more likely to carry them through to life after treatment.
After the morning routine, you are likely to take part in a group session related to your stage in the process. This could be an educational workshop on the nature of addiction or a session looking at how to prevent relapse. Group sessions are a way for you to connect with other people going through their own recovery journey. Building a community is one of the most effective ways of staying on track.
In these daily group sessions, you are likely to work on understanding addiction. You will look at the underlying causes, triggers, and emotions behind your substance use disorder. Working through these topics in a group enables you to learn from others.

Lunch Break
Rehab for substance abuse can be an intensive process. There is so much to learn and understand about yourself and your history. Additionally, the physical and emotional toll of withdrawal can be tiring. For this reason, all residential treatment programs will build in substantial breaks and spaces for reflection. Lunch break is a time for you to refuel physically and emotionally before afternoon therapy.
Afternoons: Therapy Sessions
Most treatment centers offer a range of therapy modalities, and you will likely be encouraged to take part in a combination of treatments.
Cognitive Behavioral Therapy (CBT)
Cognitive behavioral therapy is one of the most widely recognized treatments for alcohol and drug abuse. This method of treatment focuses on understanding your thought processes, how these impact your emotions, and ultimately how they affect your behavior. Through CBT you will learn to recognize negative thought patterns, challenge them, and create healthier coping strategies which serve you and your well-being.
A cognitive behavioral therapist will help you to establish tools and techniques for managing stress and dealing with triggers, long after rehab has finished. This form of individual behavioral therapy is often the most effective addiction treatment available.
Group Therapy
Most residential treatment programs will offer group therapy sessions during your stay. Group therapy can form a fundamental aspect of treatment for drug addiction. Group therapy usually involves one or two trained therapists leading a group of four to five people through supported group discussions, interpersonal process groups, or experiential therapies.
Group therapy sessions offer a secure and compassionate environment for members to process trauma and mental health difficulties. Through group sessions, members can work together to establish healthy strategies for the future and build connections with others who are going through their own addiction recovery journeys.
Other therapy options
Many addiction treatment programs will incorporate sessions that draw upon the expertise and specialisms of their staff. What is on offer will vary depending on the facility. For example, some may focus on grief counseling for individuals whose substance use is related to grief.
Many people living with substance abuse problems have experienced significant amounts of trauma, either leading to or as a consequence of their addiction. Eye movement desensitization and reprocessing (EMDR) is a therapy that is increasingly being used for the treatment of mental health conditions.
EMDR sees clients working with a therapist to identify a specific traumatic memory while focusing on repeated movement and sound. This process is found to decrease anxiety and increases people's understanding of their trauma. This can enable people to process difficult emotions and memories in a safe, secure environment, allowing them to move forwards in their recovery process.
Many programs are tailored towards a specific group of people, which can help make the care extremely specialized and appropriate. For example, this could include people with a co-occurring mental illness or moms-to-be. Attending a rehab program like this can instill a strong sense of connection and compassion between members which is an extremely effective way to achieve long-term sobriety.
It's important that you look for a substance abuse treatment program that has experience in treating your specific condition.
Family Therapy
Afternoons may also be a time for family therapy or sessions. Involving the family can have a significant impact on a person's recovery for a number of reasons. Addiction impacts everyone around the person; this can result in relationship breakdown, anger, codependency, enabling behaviors, or estrangement.
Family therapy sessions can be a time to approach these difficult topics in a secure setting, ensuring everyone has their feelings heard and acknowledged. A trained therapist will guide the individual and their family members through the process, ensuring everybody's safety and well-being throughout.
In addition to therapy, some treatment centers will invite family members to join sessions such as education workshops, or weekend activities. This helps everyone go on their own journey of understanding addiction, improving compassionate communication, and giving a better knowledge of how to manage addictive behaviors.
This can be a powerful event in which the family becomes more aware of addiction and the ways to help their loved one feel supported early in the recovery process.
Time to Relax in Residential Rehab
In alcohol and drug rehab you will typically expect to have some free time in the afternoon to relax and enjoy. You will be able to choose how to spend this time, but there are also often activities offered to you.
Spending time doing enjoyable activities is a great way to improve mental well-being, and inspire people to keep going with recovery. Healing is a challenging process; it's important to incorporate some fun and relaxation into this time.
Evenings in Residential Rehab
After a healthy dinner, some addiction treatment centers will offer an additional evening session. This is commonly a 12-step meeting which is a great opportunity to make connections in a supportive and understanding community, which you can maintain long after alcohol or drug rehab is over.
Some rehab centers will host their own 12-step meetings, while others will transport you safely to offsite Alcoholics Anonymous (AA) or Narcotics Anonymous (NA) support groups. These community groups offer a respectful and anonymous space in which supportive relationships can be formed — an integral element in long-term sobriety and recovery from alcohol or drug abuse.
A typical day in rehab will finish with a reasonable bedtime. It's important residents feel a sense of autonomy and choice, but sleep is a crucial aspect of recovery so it's very much encouraged to get at least eight hours in bed. After such a full and stimulating day, most people want to sleep early in order to be ready for the next day of healing and learning.
Outpatient Rehab
Some people may choose to recover in an outpatient treatment setting for their drug or alcohol rehab. If you are considering treatment and you are not sure what your options are, get in touch with a mental health professional to talk through what is available at treatment centers.
Outpatient rehab is suitable for some people, especially if they have a particularly supportive home environment. This form of treatment sees them attending sessions at the treatment facility throughout the day, but returning home at night to sleep.
Outpatient treatment will typically include many of the components described above, but there will be less leisure time as it's important to cover the addiction treatment in a shorter space of time. Depending on the person's unique circumstances, and the specific treatment center, the number of hours spent at the clinic will vary. Some people will attend sessions two to three times a week, while others will attend every day.
If you are considering recovering at an outpatient treatment center, seek advice from professional mental health services. The staff there will be able to help you understand what to expect in terms of treatment sessions.
Begin Recovery at Drug and Alcohol Rehab
At whatever point you may be in your recovery process, you should realize that you are not alone. Substance abuse is a widespread problem in the United States. According to the Substance Abuse and Mental Health Services Administration (SAMHSA) 59.3 million people engaged in illicit drug use in 2020 and 17.7 million were heavy drinkers.
Many of these people don't receive the help they need, but by entering rehab you will. You will also meet others who have been in your situation or have specialist knowledge of the support you require.
Recovery at NP Addiction Clinic
At NP Addiction Clinic, we know the challenges of alcohol and drug addiction. Accessing treatment can feel like a scary step, but we are confident it's the best decision you could make. At our addiction treatment facility in Port Saint Lucie, Florida, we specialize in helping people recover from a range of substance use disorders and mental health conditions.
Our team of experts uses evidence-based medical treatments in a compassionate and understanding manner. We believe that every person has the right to a drug-free future, and we want to make this possible for you.
Every treatment process for addiction begins with medically assisted detox to ensure a safe and comfortable substance withdrawal. This ensures your body and mind are drug-free before beginning the psychological aspects of recovery.
Addiction is a complex condition, and at our rehab center we are committed to treating every person in a holistic manner. We use a range of therapeutic approaches, including psychotherapy techniques such as Cognitive Behavioral Therapy (CBT), Motivational Interviewing, and Eye Movement Desensitization and Reprocessing (EMDR). We also offer equine therapy and art therapy.
If you are ready to face your addiction, get in touch with us today at NP Addiction Clinic. Our rehab facility offers the highest quality treatment in a comfortable, secure environment, setting you up for long-term recovery and a happy, healthy life.