Florida, aka the Sunshine State, is famous for its beautiful beaches and art deco architecture. However, the region's high rates of substance abuse are less commonly discussed. The state is a key entry point into the US for drugs, resulting in increased availability and abuse throughout it.
Alcohol Abuse Statistics in Florida
Alcohol is normalized and engrained into US culture so much that half of the people regularly drink it. The 2020 National Survey on Drug Use and Health revealed that 50% of the population drinks alcohol each month.
However, we often forget that consumption of the substance is a risk factor for a number of serious physical and mental health conditions – impacting many organs such as the brain, liver, and kidneys. This is especially true when alcohol is drunk in excessive amounts (binge drinking) or over the long term.
Despite the risks involved, a study found that around 18% of adults in Florida were involved in binge drinking in 2019. In 2020, most people who engaged in excessive drinking were between 18-44 (around 20% of that population) and were male (19%).
This data also uncovered that individuals with incomes between $50,000-$74,999 were involved in binge drinking the most, with people earning less than $25,000 doing it the least.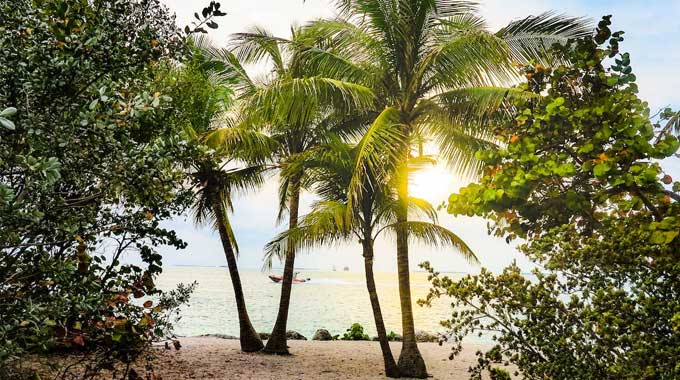 Over the past two decades, alcoholism has been on the rise in Florida. As the coronavirus pandemic forced everyone inside and removed as much contact from family and friends exacerbated this issue further.
Alcohol Addiction Rates in Florida
Between 2019 and 2020, America's Health Rankings annual report found that 9.6% of adults and 2.2% of adolescents reported having an alcohol use disorder. This puts Florida below the national average values, at 11% and 2.9% respectively.
What is the Death Rate Caused by Alcohol Use?
The number of alcohol-related deaths in the US has generally been increasing since 1999. An estimated 95,000 people (around 68,000 men and 27,000 women) die from alcohol-related causes each year in the country. Florida itself follows the same upward trend, with the number of alcohol-related deaths increasing by 72% from 2012 to 2019.
A study found that across the US, the highest alcohol-related deaths occurred among people aged 55-64 years old. It also showed that Native Americans and Alaskan Natives experienced the highest alcohol mortality rates. Additionally, women saw the largest increase in alcohol-related deaths.
Drug Abuse Statistics in Florida
The Office of National Drug Control (ONDCP) published the Florida Drug Control Update in order to keep track of substance abuse in the state and keep track of if policy approaches to tackle drug use are effective. They found that more than eight percent of the population of Florida used drugs within the past month.
Florida's Opioid Epidemic
Although opioids are not the most used substance in Florida, they are the biggest cause of drug addiction and drug-related deaths. According to the Florida Department of Health, opioids were involved in nearly half of the non-fatal overdose emergency department visits in 2021, increasing by over 2,000 people from the year before. These drugs are also highly linked to the overdose death count in the state, with over 80% involving opioid abuse.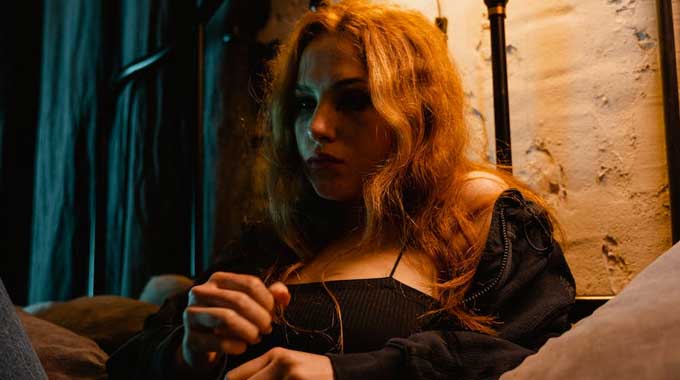 What is the Addiction Rate in Florida?
Substance abuse statistics show that over 20 million people are living with a substance use disorder across the US. This mental health condition can be defined as the compulsive use of a substance despite its negative impact on an individual's health and well-being. The powerful condition overrides the decision-making and reward centers of the brain, forcing behavior toward taking the dopamine-inducing substance over and over again.
Around 8% of Florida's citizens are using illicit drugs at one time, equating to around 1.5 million people. However, reports show that 2.5% of the population has a drug abuse disorder. This is lower than the national average of 3%.
What is the Death Rate Caused by Drug Abuse?
The Centres for Disease Control and Prevention (CDC) found that Florida's numbers for drug overdose death are much higher than the national average – with over 7,0000 deaths in 2020 being from drug use. This came only second to California with nearly 9,000. The average age range for drug overdose deaths in the state was 35, aligning with the average of the rest of the country.
As mentioned, opioids have been found to be the biggest life-taking substances. The synthetic opioid fentanyl is especially dangerous, being involved with more than 60% of Florida's overdose-related deaths in 2019. This substance is around 50-100 times for potent than morphine, making it much more addicting and deadly.
Over previous years there have been public announcements warning Floridians about fentanyl being cut into other drugs – such as cocaine and pills like Xanax, Percocet, and Oxycontin. The distribution of these fentanyl-laced drugs also bumped up death rates linked to the substance.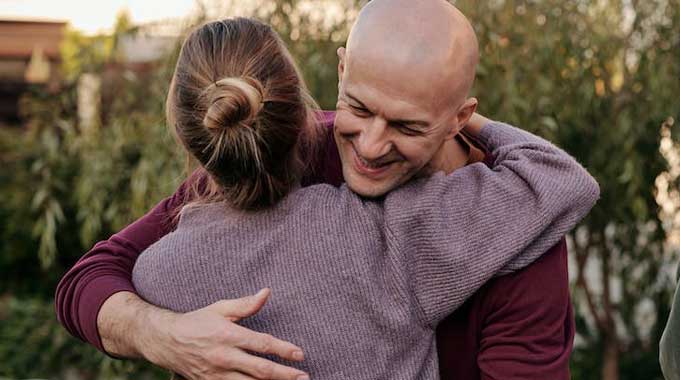 Tackling the Issue
Government agencies, the medical community, and the public are becoming increasingly aware of addiction and the issues surrounding it. Over time, education and policy changes will hopefully lead to a decreased stigmatization and rate of overdose deaths.
Between 2019-2020, the Florida Department of Health's annual report found that the amount of opioids being prescribed declined, along with the amount of overdose deaths linked to prescription drugs. Plus, the mortality rate from the two most common opioid prescription drugs decreased by 5.7% and 2.9% respectively.
Despite this positive progress, the COVID-19 pandemic added layers of complexity to the already complex issue. People dealing with addiction had less contact with loved ones, addiction meetings were put on hold, places of worship shut down, and many rehab programs shifted to an online approach.
Overall, this resulted in the number of drug-related deaths drastically increasing. The American Medical Association (AMA) has called for a need to ensure appropriate access to treatment programs and pain management is supplied to get these numbers again on the decline.
Florida Rehab Statistics
Florida has a large number of addiction treatment programs to offer, housing over 700 alcohol and drug rehabilitation facilities. Many of these are located around large cities such as Miami, Tampa, Jacksonville, and Orlando, though they can be found all across the state. Many people seek treatment for alcohol and drug abuse in Florida due to its serine surroundings, warm climate, and a large number of sober activities to do.
Addiction Treatment and Rehabilitation Statistics
In 2020, rehabilitation facilities in Florida opened their doors to over 45,000 clients, where around:
15,000 people were admitted for opioid addiction
10,000 people were admitted for alcohol abuse
6,000 people were admitted for marijuana addiction
2000 people were admitted for methamphetamine addiction
1500 people were admitted for cocaine abuse
What are the Statistics for Relapse?
As substance use disorders are chronic illnesses, relapse is a part of the condition. It is important to remember just because someone has relapsed does not mean their treatment has been unsuccessful and is purely part of recovery.
The National Institute on Drug Abuse (NIDA) found that while in recovery, relapse rates stand at 40-60%. This is similar to other chronic conditions including hypertension and diabetes. It was also shown that after one year of completing treatment, 25% of people recovering from drug and alcohol addiction reduce their illicit substance intake significantly.
When considered in the short term, substance abuse statistics can seem off-putting and challenging. However, over the long term, the majority of people are able to kick their addiction. A study found that over 60% of people eventually overcome their condition. This equates to over 9% of the entire US population, showing defeating a substance use disorder is more than possible.
Contact Us
NP Addiction Clinic is a leading drug and alcohol rehabilitation facility in Port Saint Luce, Florida. We specialize in helping our clients overcome a range of substance use disorders and mental health conditions. Our experienced team balances evidence-backed clinical approaches with a non-judgemental, sympathetic approach. Our aim as a facility is to make your or your loved one's time with us as productive and comfortable as possible.
Overcoming substance abuse in Florida usually starts with a medically assisted detox to ensure a safe and comfortable withdrawal from the drug. Our team works to reduce unnecessary suffering by providing prescription medication and around-the-clock care to ease potential withdrawal symptoms.
As addiction is a complex disease, we believe in approaching it in a holistic manner. At NP Addiction Clinic, we aim to rehabilitate your physical and mental health via a range of approaches. This includes psychotherapy techniques such as Cognitive Behavioral Therapy (CBT), Motivational Interviewing, and Eye Movement Desensitization and Reprocessing (EMDR).
Plus, we provide a sense of routine and a new healthy lifestyle via our bespoke day-to-day schedule. We believe addressing the root cause of addiction and healing from trauma that may be associated with it is needed for sobriety long-term.
Starting the journey towards quitting an addiction can seem overwhelming and confusing, though you are not alone. Contact NP Addiction Clinic today to find out more information about our treatment programs and how we can assist you toward a brighter future.