Life with Anxiety or Depression
Living with depression or anxiety can be an extremely difficult and isolating experience, and the associated symptoms can be all-encompassing, impacting every area of life.
Although there is no 'one size fits all' solution for managing depression and anxiety, there are definitely self-care strategies that can make a real difference and bring you some much needed relief.
It's important to remember though, that using coping strategies all by themselves isn't always enough. Sometimes outside help and professional treatment is your best course of action.
We suggest trying the tips we've outlined here, but remember that help is available in the form of outpatient and residential treatment for depression or anxiety, if you need it. With that, let's get started!
What Are Anxiety and Depression Exactly?
Anxiety and depression are two mental health conditions that can have a profound impact on one's life. Anxiety is characterized by feelings of worry, fear, and unease, while depression is marked by feelings of sadness, hopelessness, and a loss of interest in enjoyable activities.
These conditions can be caused by a variety of factors, including biological, environmental, and psychological factors. Common symptoms of anxiety and depression include difficulty sleeping, changes in appetite or weight, irritability, and lack of energy.
It's important to remember that these conditions are treatable and seeking help from a mental health professional can make all the difference in managing symptoms and improving one's quality of life.
Symptoms of anxiety can include:
Worrying
Fear, especially of things which aren't an immediate danger
Unease and nervousness, difficulty calming down
An urge to isolate or discomfort from being around others
Insomnia/sleeplessness
Muscle tension, stomach aches
Symptoms of depression can include:
Persistent sadness, especially without a specific reason
A feeling of hopelessness.
Sense of futility, like nothing makes a difference etc.
Sleeping too much or too little
Losing interest in things you used to enjoy
Neglecting personal hygiene
Simple Self-Care Strategies for Anxiety and Depression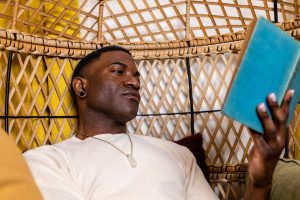 It's no secret that anxiety and depression can really hit our mental and physical health hard. That's why self-care is so important. Self-care can really help reduce the symptoms of anxiety and depression, increase our resilience, and improve our overall quality of life.
Some of these may sound simple or like they won't be enough to make a difference, but they are scientifically proven to have benefits for both anxiety and depression.
Give them a try, you've got nothing to lose and there's a good chance they will offer you at least some relief. If you find that they don't make a big enough difference for you, that's okay. That is what mental health treatment is for and the Neuro Psychiatric Addiction Clinic can help there, if treatment is what you need.
Remember, self-care is not selfish but necessary, and it's never too late to start taking care of yourself.
Get Enough Sleep: Aim for 8 hours a night
Many people underestimate the importance of sleep. Just because you can 'get by' on 5 hours of sleep or less does not make it a good idea. Just because you're functioning, doesn't mean the lack of sleep isn't contributing to depression or anxiety.
Getting enough sleep is crucial for our health and wellbeing. Not only does it help us feel more energized and productive during the day, but it also plays a vital role in our physical and mental health.
Aim for a solid 7-8 hours of sleep a night to give your body and mind the rest they need. It can be tempting to sacrifice sleep for work or other responsibilities, but a lack of sleep can lead to negative effects on our health.
Aside from depression and anxiety, a lack of sleep can lead to things like decreased immunity, mood swings, and memory problems. So, if you're looking to prioritize your health and wellbeing, make sure to prioritize getting enough sleep each night. Your mind and body will be better for it.
Eat Healthy Meals and Snacks Throughout the Day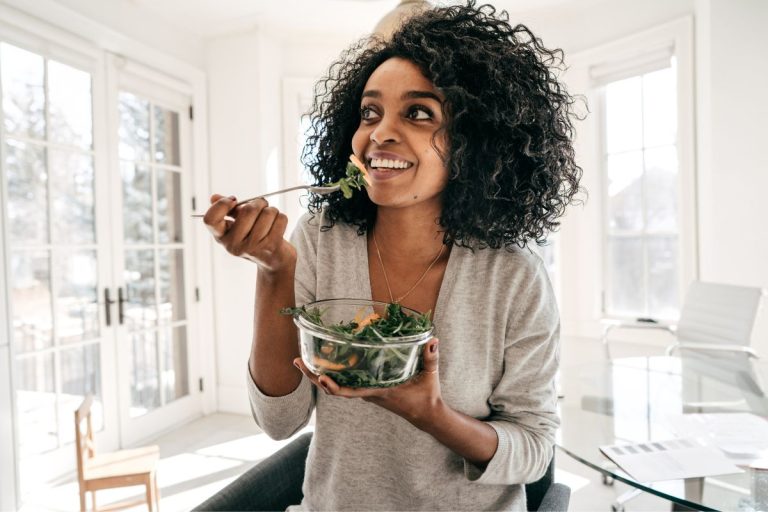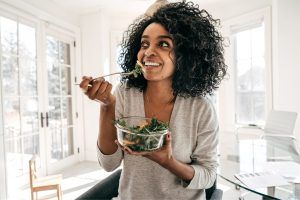 Eating healthy meals and snacks throughout the day is vital to maintaining a balanced diet and keeping your body fueled with the nutrients it needs. Fluctuating blood sugar levels can play havoc with your moods. Brain health is also directly dependent on good nutrition.
Believe it or not, a poor diet can be a major contributor to some mental health problems. It's not always easy to know what to eat, but a good rule to remember is to avoid processed foods and fast food as much as you can.
Incorporating a variety of fruits, vegetables, whole grains, and lean proteins into your diet is a great place to start. Food with complex carbohydrates, fiber and protein will provide sustained energy without the crash.
Remember, eating healthy doesn't have to be complicated or restrictive. With a little planning and creativity, you can enjoy delicious and nourishing meals and snacks throughout the day and it matters more than you may think.
Exercise Regularly
No one's saying you need to become a gym rat or a triathlete, but it is very important to get some regular exercise and there's no question it helps mental health. Exercise reduces the levels of stress hormones in your body and releases endorphins, which are natural "feel good" chemicals.
This might sound silly, but if you're in a low mood, try drinking a couple glasses of cold water and going for a brisk 20-30 minute walk. We're not going to tell you that is going to solve all your problems, but we can just about guarantee you will feel better than you did before.
Now imagine making exercise a regular part of your routine. You could receive those benefits all the time. If you're someone who lives with depression or anxiety, that could pay off in spades.
Whether it's biking, hiking, lifting weights or a gentle yoga class, finding an activity that you enjoy and committing to it can make a seriously big difference in your overall well being.
If you've been sedentary for a while, the first couple of weeks might be a little tough getting going, but you will see benefits right away and if you stick with it, it gets easier and more enjoyable.
Help for Depression and Anxiety
Self-care practices are important for absolutely everyone. If you're living with depression or anxiety though, it becomes even more important. Because your condition can sometimes mean self-care gets neglected and because a lack of it can make your condition worse.
Of course if you've got clinical depression or a diagnosed anxiety disorder a brisk walk and a bottle of water are not going to solve all your problems.
This is where mental health treatment comes in. If you or someone you love is living with the symptoms of depression or anxiety, help is available. You're not alone unless you choose to be. Call Neuro Psychiatric Addiction Clinic at (772) 444-8822.
We can help you get a handle on your mental health and transform your life for the better, one day at a time.