Substance addiction is a serious and complex disease that can have profound impacts on the user. Those living with drug or alcohol addiction are likely to need intervention and treatment from a medical team to get and remain sober. Detox centers offer treatment in a wide range of environments and for various lengths of time, in order to accommodate the circumstances, needs, and health of the individual.
A comprehensive and safe detox process can take anywhere from a few days to weeks. After detox, individuals will usually be offered a therapeutic program to work through the psychological aspect of dependence. This can take weeks or even months, and some people may continue to have contact years after their initial admission. Here we are going to look at the question, How Long is Rehab?
Do I Need Rehab?
Recognizing addiction can be difficult, especially as it's common for dependence to progress over time. What might have started as a recreational drink or drug taking can spiral out of control. Unfortunately, often by the time an individual is aware of the problem, they have a fully-fledged addiction. If you are concerned that you or someone you know is engaging in problem substance use, seek professional medical advice as soon as possible.
There are some specified criteria that can help to identify an issue, and these are often used by doctors to diagnose a possible substance use disorder. These criteria include the following indicators:
Using substances despite them causing negative consequences
Relationships being harmed by substance use
A loss of interest in things previously enjoyed
Using substances in scenarios that could be dangerous, such as driving
Experiencing memory loss due to substance abuse
Attempting to stop using but being unable
Failing to meet responsibilities at work, school, or home
Increased tolerance for substances
Spending a considerable amount of time being drunk, high, or hungover
Having strong urges or cravings to use drugs
Experiencing withdrawal symptoms when reducing or stopping drug use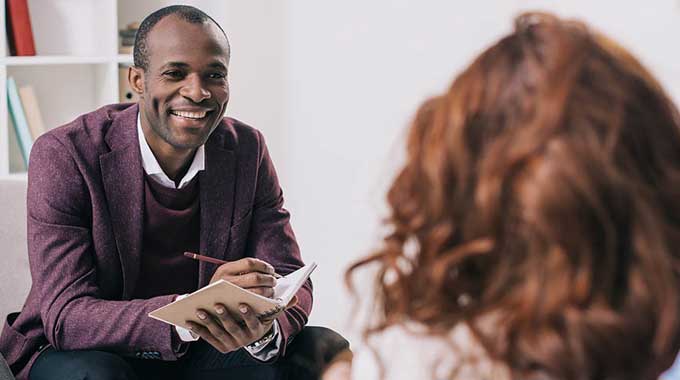 How Long Are Substance Abuse Rehab Programs?
Accepting that you have a problem and you are ready for help is a brave step and it's the most important decision for your health and future. Many people in this position find they have a number of questions and concerns about recovery. How long rehab lasts, what their addiction treatment options are, whether to choose outpatient rehab or inpatient treatment, and which treatment center to choose, are all common concerns for individuals entering this phase.
There are a number of considerations that could impact the length of stay at a detox facility including:
Type of substance used: depending on which drug is being used, dependency and withdrawal may vary. Withdrawal symptoms can range from mild to severe depending on the substance, and how long the process continues.
Length of drug abuse: How long drugs have been used and at what concentration can impact the length of rehab.
Personal components: No two bodies are the same, and this is relevant in drug detox. The length of rehab can be impacted by a person's metabolism, hydration, nutrition, and overall health.
Co-occurring disorders and poly-substance abuse: If an individual is detoxing from multiple substances, or they are living with an underlying mental health condition, this may incur a longer overall program.
There are some typical lengths of stay, however, because of individual experience, they may vary.
Seven-Day Programs
Detox is the crucial first stage of any treatment program in recovery for treating substance misuse. Taking part in a safe and comprehensive detoxification process can set you up for the treatment to follow and for lifelong recovery.
As aforementioned, the detoxification process can range from a few days to weeks. A seven-day detox is a common average length of stay which sits between recovery from mild to very severe cases of addiction.
This is the process of ridding your body of any traces of drugs and toxins, and re-establishing the natural processes without the presence of substances. Detox uses the natural filtering systems of the body: the kidneys and liver. Usually, the initial days of detox are the most difficult and dangerous, and this is where medical supervision is crucial to ensure your safety and comfort and to intervene in the case of a medical emergency.
Seven-day programs are likely to include the following components:
Medical Detox
This is the process of detoxification under the guidance of medical professionals and will often use medication to ease symptoms. The purpose of medical detox is to set you up for a sustained and safe recovery and relieve the discomfort associated with withdrawal. Medication may be used to address:
Physical damage from drug use
Complications of withdrawal
Introducing replacement medications
Easing pain and discomfort
Managing psychological factors such as anxiety, depression, and insomnia
Detox can carry severe health risks for the user which is why it's strongly advised to undergo medical detox.
Counseling
Although typically therapeutic work is carried out in the weeks and months after the initial detox, some seven-day programs will incorporate elements of therapy and counseling.
Nutritional and Well-being Support
Prolonged drug use can result in deterioration of well-being and malnutrition over time. The detox process is an opportunity to work with healthcare staff on personal health goals and nutrition plans to aid your recovery. Depending on the specific program, you may be offered spiritual counseling, physical exercise sessions, and alternative therapies too.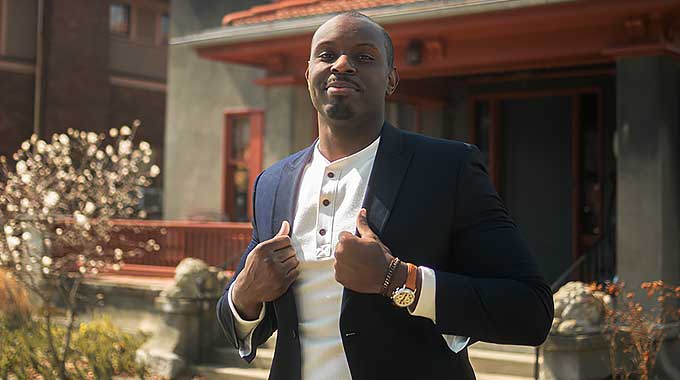 Thirty-Day Programs
Sometimes it can be difficult to strike a balance between comprehensive care and enabling individuals to re-enter their lives without too much disruption. Twenty-eight to thirty-day programs find a good middle ground, offering an intensive level of care for those struggling with drug addiction.
This length of program is often referred to as short-term residential treatment, given that you are likely to stay at the treatment facility for the duration of your treatment without returning home. Throughout your length of stay, if your recovery is progressing well, you may be offered family and friend visits.
Although longer programs generally have the best outcomes, month-long programs are more accessible so may in turn result in more cases of successful recovery overall. It's common for individuals to begin with a twenty-eight to thirty-day program and then progress onto another form of care such as outpatient treatment or regular counseling sessions.
Thirty-day programs will always start with detox and are likely to include the following components:
Behavioral Therapy
Every treatment facility is unique and the therapies they offer will be varied, but most will offer a combination of behavioral therapies. Cognitive-Behavioral Therapy is one of the most commonly employed therapies in the treatment of drug abuse. The purpose of this is to alter a person's beliefs and cognition about their self-esteem, life, choices, and the world around them, and in turn, this can reduce the perpetual cycle of drug addiction. Individuals will work with a therapist to understand the role an addictive substance plays in their lives, develop healthier coping strategies, identify triggers, and make balanced decisions.
Contingency Management is another behavioral therapy that may be used in substance abuse treatment. This method focuses on positive reinforcement to alter behavior. It's concerned with the idea that if we reward positive behavior, it is more likely to be adopted. In substance abuse treatment, this could take the form of extra recreational activities or family visits.
Medication Assisted Treatment
Depending on what the drug addiction is, medications may be used in a thirty-day treatment to ease withdrawal symptoms. Medicine should only ever be administered by licensed medical professionals and it's important to recognize that not every recovery process will benefit from medication. It can be particularly useful in the management of acute withdrawal symptoms after stopping opioids, alcohol, and benzodiazepines.
Support GROUPS
Many drug addiction treatment facilities will offer forms of mutual aid support as part of their month-long programs. This can complement more formal therapy and give hope to individuals attempting to overcome addiction. Support groups can offer a chance to discuss substance misuse and receive non-judgmental support outside of treatment.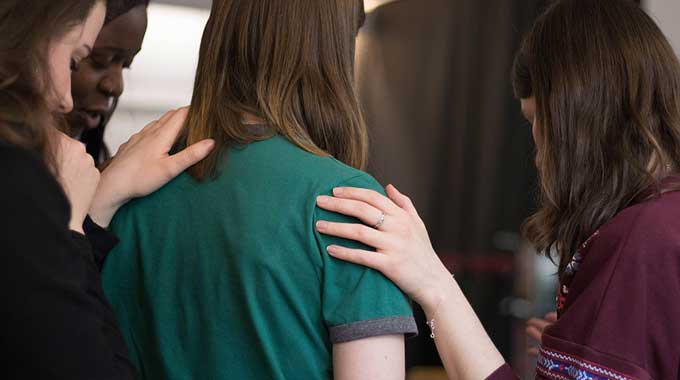 Sixty-Day Programs
Sixty-day programs are likely to incorporate similar structures and therapies as thirty-day programs with some additional facilities and treatment options. Furthermore, sixty days gives individuals a considerable length of stay in order to fully immerse in their recovery. This method can be ideal for those who have had trouble maintaining sobriety with other treatment programs.
Sixty-day or two-month programs tend to be run in an inpatient rehab setting. This means residents will live in a sober facility and have access to round-the-clock inpatient care. This provides a safe and secure environment for individuals to focus on their addiction treatment without the triggers and temptations of everyday life.
Sixty-day programs will always start with detox and are likely to include the following components:
Individual Therapy
Individual therapy is an important element in any recovery process as it gives people an opportunity to work one-on-one with a therapist and work towards long-term sobriety. In sixty-day programs, there is a chance to make stronger connections with their therapist which can result in a hugely beneficial relationship. People who are living with a co-existing mental health disorder are likely to gain a lot from taking part in individual therapy.
Group Therapy
Group therapy enables people to talk about their addiction with others who are going through similar challenges. This can provide people with support and perspective, as well as remind them that they aren't alone in their struggles. Although group therapy does exist in shorter treatments, this length of stay in rehab is suited to these group dynamics as relationships and a sense of community can be established.
Family Therapy
Family therapy is a very specific form of treatment that works in circumstances where the family unit plays a role in the addiction and/or recovery of an individual. This modality can work to heal the family relations and get through conflicts that may have led to, or been caused by, drug use. It's also a dedicated space to better understand and communicate with each other about substance addiction but also more generally.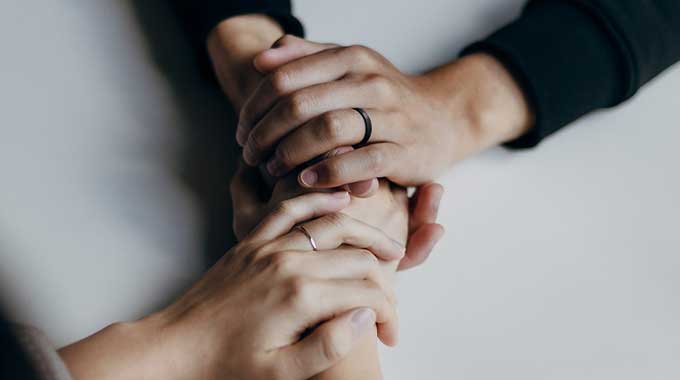 Ninety-Day Programs
A ninety-day or three-month addiction treatment program offers intensive care to people who are experiencing severe addictions or very complex substance misuse, have a co-existing mental illness or behavioral health disorders, require special medical considerations, or have a history of unsuccessful addiction treatment. Three months gives clients a dedicated length of stay to focus on recovery and heal their physical and mental health. Three months can offer longer-term care than most other programs.
Ninety-day programs typically take place in residential treatment centers where residents live at the facility with other clients. Here they engage with therapists and medical staff and are likely to be offered a wide range of therapies and activities. This format offers 24/7 supervision and, if required, access to medical services.
One of the main distinguishing features between one or two-month programs and three months+ programs is the sense of community built within the center. This can be a hugely beneficial component of treatment for some clients. Research tells us that in order to achieve and preserve sobriety, it is crucial to maintain healthy relationships and improve self-esteem in order to protect oneself against destructive relationships.
Ninety-day programs will always start with detox and are likely to include the following components:
Life Skills Training
Individuals who have experienced more complex or severe substance use disorders are likely to have missed a considerable amount of time from work, school, and participation in life generally. Three-month programs tend to give clients an opportunity to take part in life skills sessions, empowerment programs, and educational activities. These could include learning how to cope with life challenges, peer pressure, work problems, and challenging relationships. This form of support can make it easier for people to return to everyday life and avoid using substances to manage their difficulties.
Social Activities
In a three-month program, you are likely to be offered to join group activities and social engagement. This is an important part of drug addiction treatment for a number of reasons. Socializing and stimulating oneself through communication can heal broken neuro-pathways that were damaged during substance use abuse. Additionally, it can reduce isolation and loneliness, in turn reducing the development of mental illness. Many individuals who take part in social activities during rehab find that their cravings reduce as they have a positive focus to replace substances.
Activities could include group exercise, yoga, meditation, art, communal cooking, and much more.
Aftercare Planning
Establishing an aftercare plan enables individuals to transition confidently from addiction treatment to the outside world and their regular life. Having a plan in place can reduce stress and anxiety for what is often a complex process.
Sometimes aftercare will incorporate a form of outpatient treatment with continued appointments to maintain communication. These can be scheduled around the client's life, ensuring they are able to progress through their recovery and maintain a level of independence.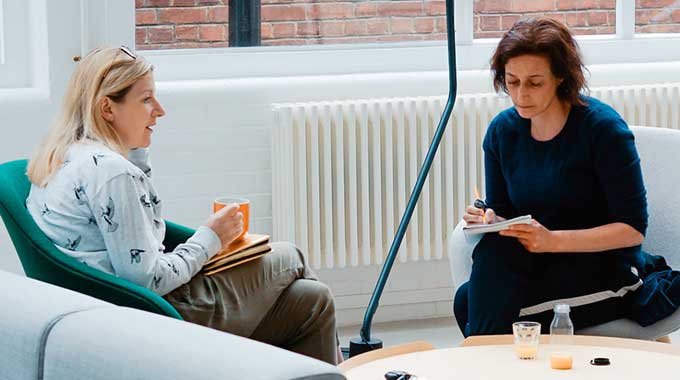 Sober Living Homes and Residential Programs
A sober living home can provide a helpful balance between inpatient rehab and an outpatient setting. Often, individuals will move from a hospital residential treatment environment to a sober living community, giving them time to establish healthy routines outside of the center, and practice the tools learned in rehab.
This can be a really positive progression for some individuals and reduces the chances of relapse considerably. A sober home or 'halfway house' can ease the anxieties of returning back to everyday life as it provides a sense of structure. Although the level of support is reduced from inpatient care, it can provide an interim level of care from the surrounding sober community.
Residents in these programs are not confined to the center or building and can leave and return as they wish. This gives people a gentle reintroduction to independence and enables them to engage in responsibilities and reestablish relationships. Despite sober living residences having more flexibility than inpatient rehab, they are likely to have regulations such as curfews and attendance at any meetings.
Some of the most beneficial elements of this communal setting include being part of a sober community, accountability to recovery, and forming positive friendships, all of which can contribute to lasting sobriety.
Treatment Options
At NP Addiction Clinics, we offer comprehensive residential addiction treatment and mental health services for clients in the Port St. Lucie area of Florida. We offer a wide range of evidence-based therapies performed by leading specialists in holistic mental health, alcohol, and drug abuse.
It's our mission to support you in every step of the journey, so no matter what stage you are at, our doors are open. We offer individually tailored programs which we are confident will set you up for sustained sobriety and a healthy future.
If you are ready to make a bold step in the right direction, get in touch with us to find out more about our treatment options and therapeutic modalities.
We know it can be a frightening time and there are many anxieties around recovery. For many people, the fear of withdrawal or relapse can cause them to suffer in silence. We want to assure you that we understand these concerns and we are well prepared to support you through this time. For more information about our drug and alcohol abuse programs, call us today at (888) 574-3506.