What are drug withdrawals
Drug withdrawals refers to a set of physical and psychological symptoms that occur when a person who has been using drugs or alcohol stops or significantly reduces their use of these substances. Withdrawals occurs because the body and brain adapt to the presence of the substance. And when it is suddenly removed or reduced, the body reacts negatively to the absence of the substance. This often leads to a range of uncomfortable and sometimes severe symptoms.
While most people survive drug and alcohol withdrawals, there are a few tragic cases that do not. This is why it's so important to medically detox safely, under the supervision of trained and certified medical personnel. Under supervision, people can avoid the worst effects of drug withdrawals, but without it, no one will be forgotten.
Dangers of unsupervised drug withdrawals
People typically do not die directly from drug withdrawals itself. Instead, they die from complications and health risks that can arise during the withdrawal process. Especially in severe cases or when certain drugs are involved. The severity and potential dangers of drug and alcohol withdrawals can vary widely depending on the drug, the individual's overall health, and the duration and intensity of their substance use. Here are some reasons why people may face life-threatening risks during drug withdrawals:
Seizures: Some drugs, such as alcohol and benzodiazepines, can lead to seizures during withdrawal. Severe or prolonged seizures can cause injury or even be fatal. Even if they do not kill, they can leave the victim with permanent brain damage.
Dehydration and Electrolyte Imbalances: Withdrawal symptoms, such as vomiting, diarrhea, and excessive sweating, can lead to severe dehydration and electrolyte imbalances. These imbalances can result in heart arrhythmias, kidney failure, and other life-threatening complications.
Cardiovascular Issues: Stimulant drugs like cocaine and amphetamines can lead to heart problems during withdrawal, including heart attacks or dangerous arrhythmias.
Respiratory Depression: Opioid withdrawal can lead to increased respiratory rate and discomfort, which can sometimes be dangerous for individuals with preexisting respiratory conditions or other health issues.
Mental Health Complications: Severe depression and anxiety during withdrawal can lead to suicidal thoughts or actions. Individuals with a history of mental health issues may be at greater risk.
Underlying Health Conditions: Individuals with underlying medical conditions, such as heart disease or liver problems, may be more vulnerable to complications during withdrawal.
The dangers of overdoses
Arguably the biggest threat to life from withdrawal comes from ODing, after cravings overwhelm the person experiencing drug or alcohol withdrawals. During the withdrawal process, an individual's tolerance to a substance decreases. This means that if they were to return to using the same amount of the substance they were accustomed to before drug withdrawals began, it could overwhelm their now-lowered tolerance and lead to a lethal overdose. After going through withdrawal, an individual's perception of their tolerance may be inaccurate. They might underestimate the amount of the substance they can safely use, leading to an overdose.
This is the danger of going through withdrawal outside of a treatment center. It's crucial to emphasize that overdosing after withdrawal can have serious consequences. These include slipping into a coma, permanent physical damage, and even death. If you or someone you know is at risk of overdosing, it's essential to seek immediate medical help. Calling emergency services or going to the nearest emergency room can be life-saving in these situations.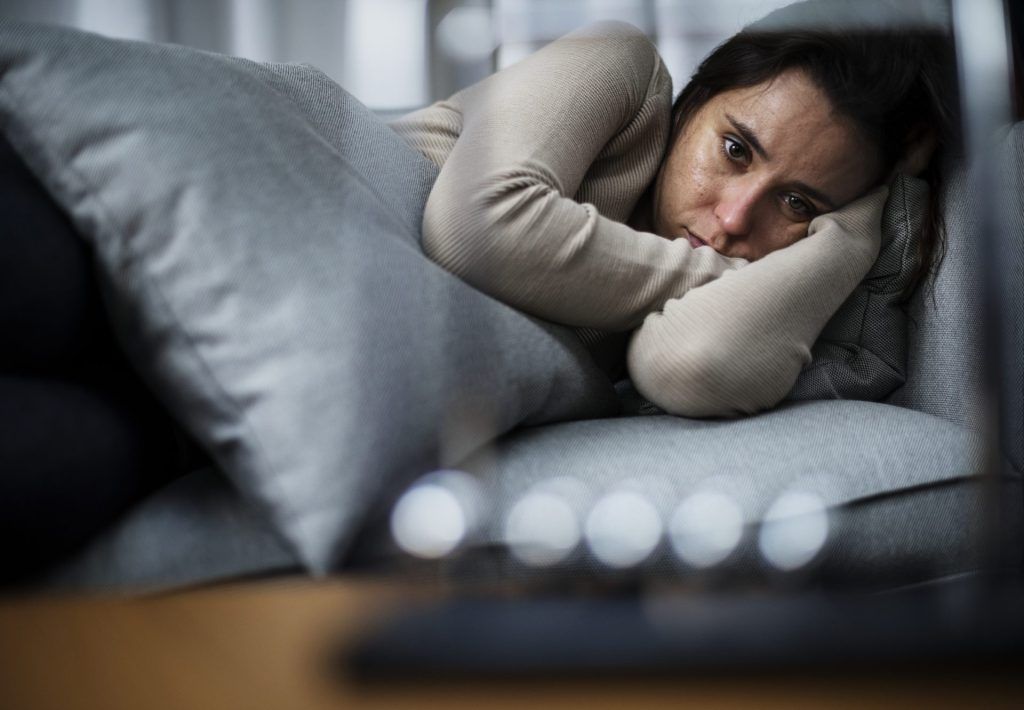 Preventing the worst
To prevent overdoses after withdrawal, it's vital to consider ongoing support and treatment. This might involve entering a substance abuse treatment program, participating in therapy and counseling, and developing relapse prevention strategies to manage cravings and triggers effectively. Overcoming addiction is a challenging process. Seeking professional help and maintaining a strong support network are critical components of a successful recovery journey.
It's crucial to emphasize that not everyone who goes through drug withdrawals faces these life-threatening risks. Many individuals safely withdraw from drugs under medical supervision or with the support of a treatment program. The risk factors and severity of withdrawal symptoms can vary widely. And the availability of medical care and appropriate treatment greatly influences outcomes. Therefore, seeking professional medical guidance and support is strongly recommended to minimize potential harm and ensure a safer process.
Getting help
At NP Addiction Clinic, we can provide a safe haven for safe drug detox and alcohol withdrawals. If you or a loved one would like to avoid the worst effects of drug or alcohol withdrawals, please contact us here today so that you can safely begin your recovery journey, today.
In a society where stigma still shrouds neuropsychiatric disorders and addiction, the Neuro-Psychiatric Addiction Clinic is a safe haven. Here, individuals find a wealth of scientific knowledge, cutting-edge treatments, and a compassionate environment where their struggles are met with empathy and understanding. In choosing this clinic, individuals and their loved ones take a decisive step towards embracing a brighter future. One where the rays of hope and healing replace the shadows of addiction and neurological imbalance and a renewed sense of purpose.
Start your journey to wellness today at one of the nation's leading addiction and mental health treatment facilities. Benefit from recovery in style with great people in a pleasant South Florida location. Call us at (888) 574 3506 or complete the form here. We are available 24/7 to answer any questions regarding our treatment programs.