Flourishing in a residential drug treatment program requires a diligent approach that addresses various aspects of your well-being. To achieve true health, growth and wellness during the recovery process, one must be committed to treatment. If a patient is not ready to get help and accept care, treatment will not succeed in the long term. Patients who wholeheartedly engage in the treatment program and demonstrate a genuine willingness to change typically are better off by the time they start an aftercare program. Embrace the therapeutic activities, counseling sessions, and educational programs offered; everyone is in treatment to relearn behaviors!
Learning how to change behavior and actions is just one element of the treatment plan. Follow your treatment plan provided by our staff whose experience goes beyond the industry standard. Trusting the staff and letting go of control is all part of the process. Adhering to the treatment plan provided by our team of professionals may include attending group therapy sessions, individual counseling, medication-assisted treatment (MAT), and other recommended therapies and activities.
Our team of professionals knows how difficult this process can be. Residential treatment is a significant shift in anyone's life who is committed to getting the help they need to beat addiction. Here at NPAC, we encourage patients to embrace learning opportunities. Be open to learning new coping skills, relapse prevention strategies, and techniques for managing triggers and cravings. By doing this individuals set themselves up for a better aftercare program and better chances of having a successful recovery journey! Don't forget to attend educational workshops and therapy sessions with an open mind. Physically showing up isn't the same as being there mentally absorbing new life skills and seeking to gain insights for long-term recovery.
The people you meet in treatment are not just friends for your stay. Build a supportive network and surround yourself with positive and supportive individuals during your Residental Treatment Program. Participate actively in group therapy sessions and connect with peers with similar goals. This allows patients to have a solid foundation, and understand the struggles of addiction more than anyone. Encourage and uplift each other throughout the recovery journey…Everyone needs extra support!
Just as everyone needs extra support here and there, everyone needs to take responsibility. Assume responsibility for your recovery and actively participate in your healing process. Show up on time for all your meetings, group or individual, and be accountable for your actions, choices, and progress. Take advantage of the resources available during treatment, and seek guidance from our experienced team when needed.
Treatment is not meant to fix a short-term problem. Understanding how to practice self-care is an essential tool to flourish in residential treatment and for long-term success with sobriety. Prioritize self-care activities that promote physical, emotional, and mental well-being. Some of these self-care tools are as easy as consistently participating in physical activity, cultivating mindfulness or engaging in meditation practices, upholding a well-rounded and nutritious dietary regimen, and prioritizing sufficient sleep. Individuals who take action and prioritize their self-care can experience many benefits for their overall well-being.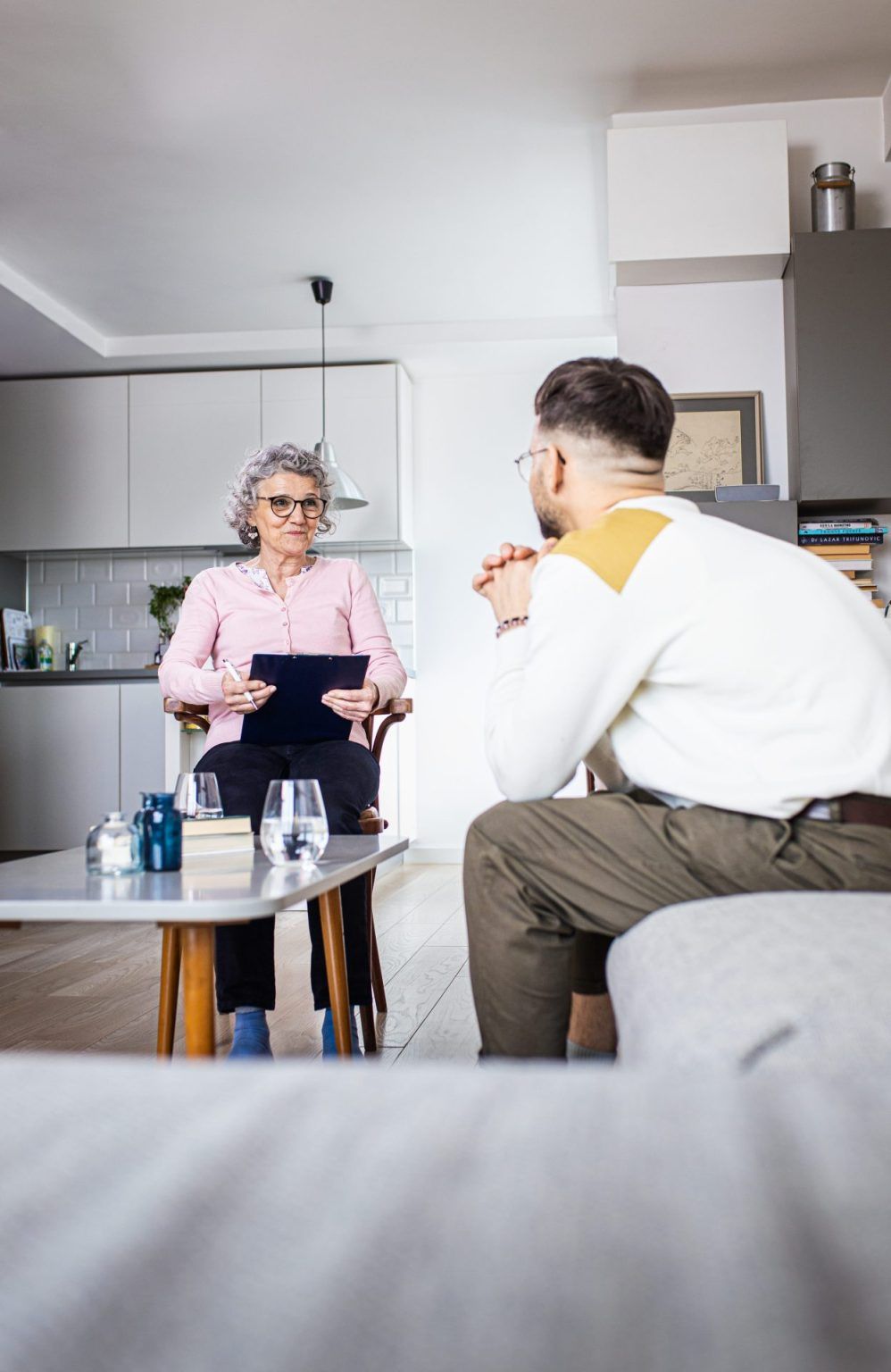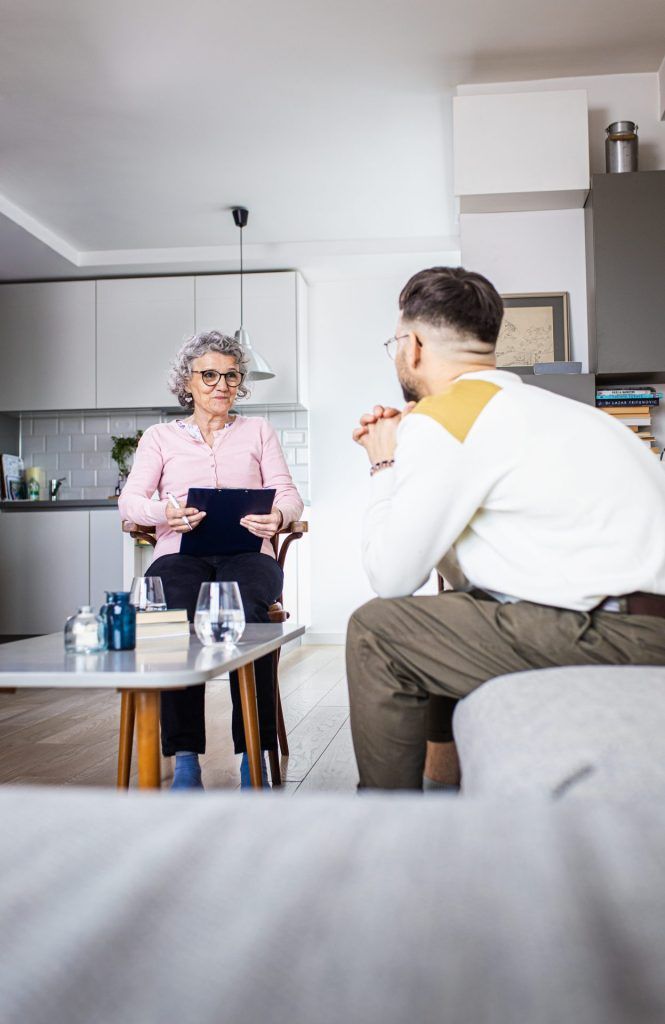 Part of self-care is setting realistic goals. Don't come to treatment and start counting down the days you have until you can go home. There is no prize in that thought process. However, setting achievable goals for yourself, both during and after the program, can be a helpful tool to manage triggers that are associated with celebratory milestones. Milestones can be very positive, but at the same time, celebrations can trigger actions and behaviors that treatment is meant to control and fix! You're trying to go far, not go fast. Slow and steady wins recovery. Break down large goals into smaller, manageable steps to maintain motivation and track progress. Celebrate milestones along the way in a healthy manner to stay motivated and encouraged. It is important to set goals and develop healthy habits to foster personal growth and well-being. By replacing destructive habits with positive ones, individuals can create a foundation for a healthier and more fulfilling life.
Developing healthy habits is essential for long-term well-being. By consciously replacing negative or detrimental behaviors with positive ones, individuals can create a positive cycle of self-improvement. The skills you learn at NPAC's residential treatment all tie together. Healthy habits and self-care are essential elements to flourishing in a residential treatment program.
Finally, seeking aftercare support while an individual is in treatment is essential for life after treatment. Individuals should use the resources available and find an aftercare program that can help maintain their sobriety after their program is complete. Recognizing that recovery is a lifelong journey might be hard, but that is why our staff will help explore aftercare options available to you. Transitioning from a residential program to outpatient care or community support groups can provide ongoing support and accountability.
In a society where stigma still shrouds neuropsychiatric disorders and addiction, the Neuro-Psychiatric Addiction Clinic is a safe haven. Here, individuals find a wealth of scientific knowledge, cutting-edge treatments, and a compassionate environment where their struggles are met with empathy and understanding. By choosing this clinic, individuals and their loved ones take a decisive step towards embracing a brighter future, one where the rays of hope and healing replace the shadows of addiction and neurological imbalance and a renewed sense of purpose.
Start your journey to wellness today at one of the nation's leading addiction and mental health treatment facilities. Benefit from recovery in style with great people in a pleasant South Florida location. Call us at (888) 574 3506 or complete the form here. We are available 24/7 to answer any questions regarding our treatment programs.