In most places around the world, alcohol is legal. It is a very common sight to see people engaging in alcohol use in many different settings. Due to its legal status and its common usage, many people believe that alcohol consumption cannot cause any real problems. Unfortunately, that is not the case.
Many people that start drinking recreationally may find themselves drinking more regularly than other people. Other alcohol users may find that they are drinking so much that they feel nauseous and don't remember anything from the night before. Both of these occurrences may actually highlight an underlying drinking problem.
You can use this article to help you understand more about alcohol consumption, as well as what constitutes alcohol abuse, and where to get help if you can't stop drinking.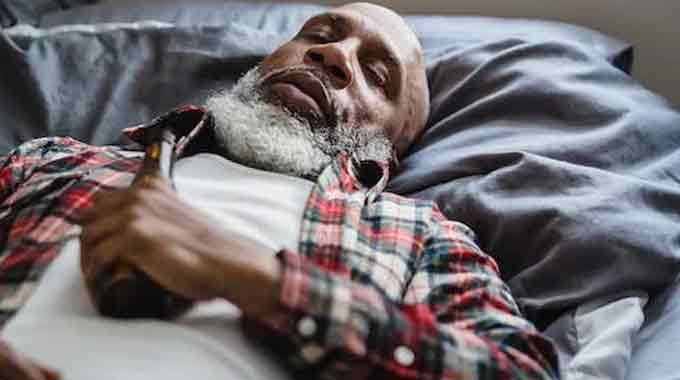 Alcohol Use
As mentioned, you can find alcohol on every continent in the world. It is something that has been a part of human life for a long time. The first evidence of alcohol dates back to around 7,000 BC, in China – over 9,000 years ago. It is perhaps understandable then, that alcohol is such a large part of today's society.
It's at the party you're going to, it's at the family gathering, it's even present every time you go to do your weekly food shop. For some people, that is not something that would cause an issue, but for many people, its near-constant presence can be a problem.
Alcohol Use Disorder
An alcohol use disorder is a chronic disorder. The fifth edition of the Diagnostic and Statistical Manual (DSM-5) recognizes it to be such, meaning that it is widely accepted as a disorder in the medical world. The DSM-5 indicates that an individual may have an alcohol use disorder, ranging from mild to severe, if at least two or more defined symptoms are present. Some of these, but not all, include:
Having times when you ended up drinking more, or longer, than intended
Trying to cut down or stop drinking but couldn't, on more than one occasion
Wanting a drink so badly that you couldn't think of anything else
Continuing to drink even though it was causing trouble with your friends and family members
Giving up or cutting back on activities that were previously important or interesting to you, or gave you pleasure, in order to drink
Finding that when the effects of alcohol were wearing off, you had alcohol withdrawal symptoms, including trouble sleeping, shaking, restlessness, nausea, excessive sweating, increased heart rate, or a seizure
Continuing to drink even though it was making you feel depressed, anxious, or was adding to another health problem
The DSM-5 outlines more symptoms of an alcohol use disorder, however the symptoms outlined above should give you a good idea of what an alcohol use disorder may entail. If you are struggling with any of the above symptoms, or any symptoms outlined in the DSM-5, then you should speak to a medical professional about receiving a diagnosis.
The National Institute on Alcohol Abuse and Alcoholism (NIAAA) is the official governing body that reports on alcohol misuse and abuse. According to the NIAAA, in 2019, 14.1 million adults in the US struggled with Alcohol Use Disorder. At a rate of over 5% of the population, it is possible that you may have struggled with alcohol abuse in the past, or you may know someone that is struggling with alcohol abuse. It could, therefore, be helpful to understand what the disorder might look like from the outside.
Warning Signs of an Alcohol Problem
It may be hard to notice that a loved one is struggling with alcohol abuse as they may try to hide the fact that they are drinking regularly. Addiction, whether it is an alcohol addiction or any other form of substance abuse, has some common symptoms and signs that may indicate to you, that a person is struggling. Some of these warning signs of addiction include:
Secretive behavior or dishonesty
Withdrawing from social activities and responsibilities
Lack of concern over personal hygiene and physical appearance
Poorer work or school performance
Increased absenteeism
Loss of interest in hobbies and activities that were previously enjoyed
Increased temper, extreme mood swings, and tiredness
If you suspect that someone you know may be suffering from an addiction, it is important to approach a conversation with them in an empathetic manner. Addiction is sometimes seen as a character flaw, rather than what it truly is – a disease. Therefore, those suffering from an addiction may already feel a great sense of shame or guilt.
By being empathetic and understanding, you are more likely to be able to help them. While someone struggling with drug abuse may only be able to help themselves when they truly want help, it is encouraging for them to know that you are supporting them.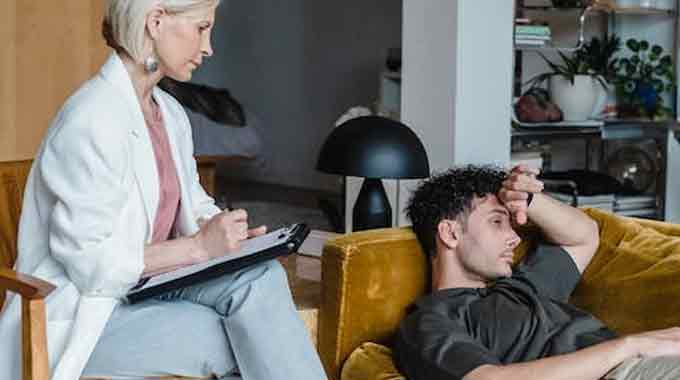 What Is Excessive Drinking?
There are a few different types of excessive alcohol use. Professionals define some types of excessive drinking by how many drinks an individual consumes within a short period of time. They also define other types by longer periods of time spent drinking too much alcohol – usually over the period of a week. You can find descriptions of both below.
Binge Drinking
Many people, mainly young people, believe that drinking too much alcohol in one period of time does not signify a problem. However, excessive drinking in the space of a short amount of time brings with it many problems.
Binge drinking is when an individual engages in excessive alcohol consumption in a short period of time. The Centers for Disease Control and Prevention (CDC) recognize this form of excessive drinking to be a serious but preventable health problem. They state that it is when an individual consumes five or more drinks on an occasion, for men, or four or more drinks on an occasion, for women.
As this form of excessive alcohol use is common, this is often where alcohol abuse begins. Some people that engage in binge drinking find that when their friends are able to stop, they are not. On top of that, by drinking too much alcohol in such a short period of time, you put yourself at risk of alcohol poisoning, which can be very dangerous.
Alcohol poisoning is when you have been drinking too much, and because of high blood alcohol levels and alcohol's toxicity, your body begins to shut down. This requires immediate professional medical assistance and can result in serious health problems.
Other forms of excessive drinking don't necessarily involve drinking excessively in a short period of time but take into account how much you have been drinking over a longer period of time.
Heavy Drinking
Heavy drinking is when an individual is drinking too much within the space of a week. Similarly to drinking too much in a short period of time, the Centers for Disease Control and Prevention (CDC) define heavy drinking slightly differently by gender.
The CDC states that for women, heavy drinking is when you consume eight or more drinks or more per week. For men, fifteen drinks or more is what the CDC considers to be excessive drinking.
If you notice that you are drinking too much according to these measurements, then it could be time to speak to medical professionals about your alcohol abuse. If you don't address your drinking habits, then it could lead to some serious health consequences.
Short-Term Effects of Excessive Alcohol Use
Alcohol abuse can have a serious effect on not only your physical health but your mental health as well. If you are consuming too much alcohol over a short space of time drinking, then you could suffer the following effects:
Slurred speech
Impaired vision and mobility
Uncontrollable and unstable emotions
Vomiting and nausea
Blacking out
Alcohol poisoning
Alcohol-induced psychosis
This is likely to be followed by dehydration from alcohol intoxication the next day, which can be hard to manage. If you or someone you know is experiencing these effects, then it may be that they need to see a medical professional immediately. If they are not, then they could be at risk of serious health consequences.
If someone who has only recently started drinking is able to quit drinking quickly, then it is unlikely that they will experience any long-term effects of alcohol abuse. However, if someone has spent a long period of time drinking too much, then they might experience some long-term effects.
Long-Term Effects Excessive Alcohol Use
Those that drink alcohol regularly for a long period of time are likely to experience some consequences to their mental health and physical health. Some of these long-term effects may include:
Mental disorders, such as depression or anxiety
Chronic diseases, such as liver disease
Cancer
Immune system issues
High blood pressure
Experiencing withdrawal symptoms when quitting alcohol use
Damage to nerves
Disordered thinking
Permanent brain damage
It could also be the case that, through your alcohol use disorder, you lose contact with family members and friends, or even lose your job. You should, therefore, look at how much you are drinking and if you find you are drinking too much, consider rethinking drinking.
There is, however, a recommended amount of alcohol for an individual to consume in the space of a week.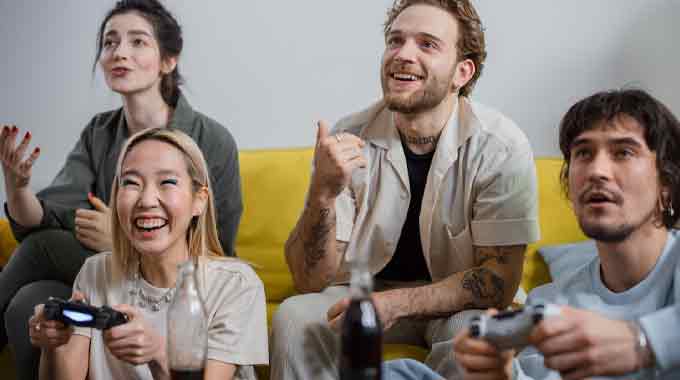 Moderate Drinking
According to the CDC, adults of legal drinking age that choose to drink should drink in moderation. By limiting drinking habits to only two drinks or less in a day for men, or one standard drink in a day or less for women, you can reduce the risk of alcohol-related harm while still enjoying the odd drink. The alcohol content in one US standard drink is either one regular beer (12 ounces, 5% ABV), one regular glass of wine (5 ounces, 12% ABV), or the equivalent.
How to Stop Drinking
Scientists and psychologists are always coming up with new and effective ways of treating substance use disorders. They often combine mental health services with medication in order to treat the condition. From cognitive behavioral therapy (CBT) to transcranial magnetic stimulation (TMS), there is always something that could suit your needs.
In terms of an alcohol use disorder, doctors will often use medication in order to make sure that you don't experience any problematic withdrawal symptoms while coming off of the substance. This is because suddenly stopping drinking when you have an alcohol dependence can be life-threatening. It is not recommended to attempt to quit alcohol at home without the help of a medical professional.
Treatment facilities can offer treatment on an inpatient basis, meaning that you have a residential stay while battling your addiction, or an outpatient basis, meaning that you are free to carry on with your normal and professional life while addressing your disorder.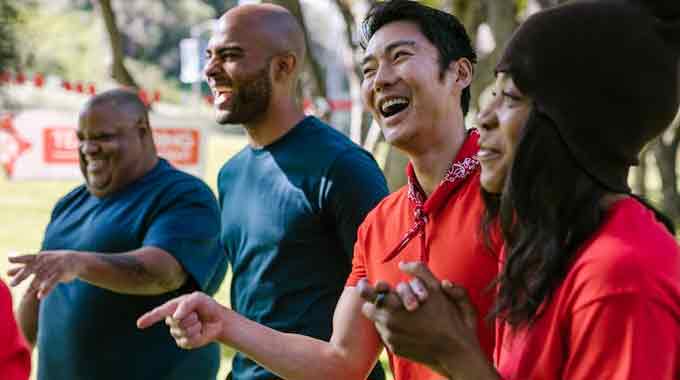 Where Can I Get Addiction Treatment?
If you worry that you consume alcohol on a regular basis and are unable to stop, then don't fear. Proper treatment is only a phone call away.
Here at the NP Addiction Clinic, we can provide addiction treatment that will help you on your road to recovery. By treating addiction through connection as opposed to punishment, you can gently ease into recovery away from the distractions and behaviors that might be reinforcing the cycle of your addiction.
Under the care of our expert and compassionate staff, you will receive the best treatment available, catered to your individual needs. Our team is available twenty-four hours a day, seven days a week to ensure that you are able to find recovery during your stay with us.
Contact us here, or give us a call on (772) 281-5242 and start your journey to wellness today.