Starting Your Journey to Wellness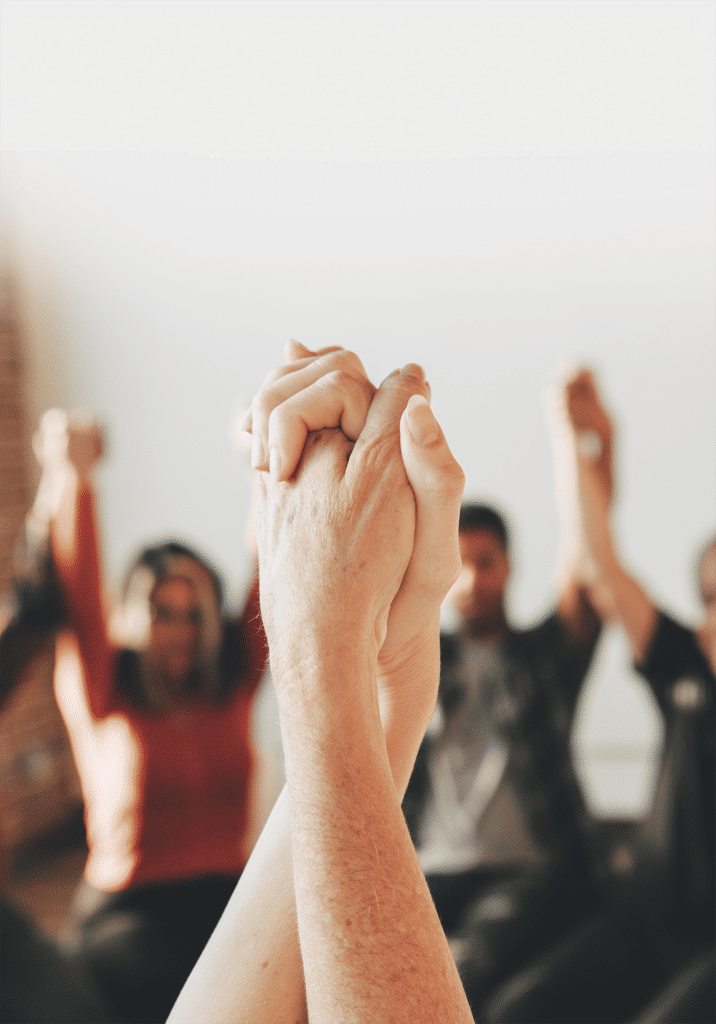 Making the call for help can be the most challenging part of your journey. However, attending a rehab center and completing treatment can offer the support you or your loved one needs to grow as a person, overcome addiction or mental health conditions, and live a fulfilling and productive life.
At The Neuro Psychiatric Addiction Clinic, we make taking that first step as easy as possible. Our compassionate team is available 24/7 to answer any questions you may have about our treatment programs or admissions process.
We offer you a confidential preliminary evaluation of your situation and explain how our center can meet your unique needs. We can additionally contact your insurance provider to see if they cover our services and let you know about any expenses ahead of time.
Treating every client with compassion and respect, we are committed to helping you reach your mental wellness goals.
The Mental Health Care You Deserve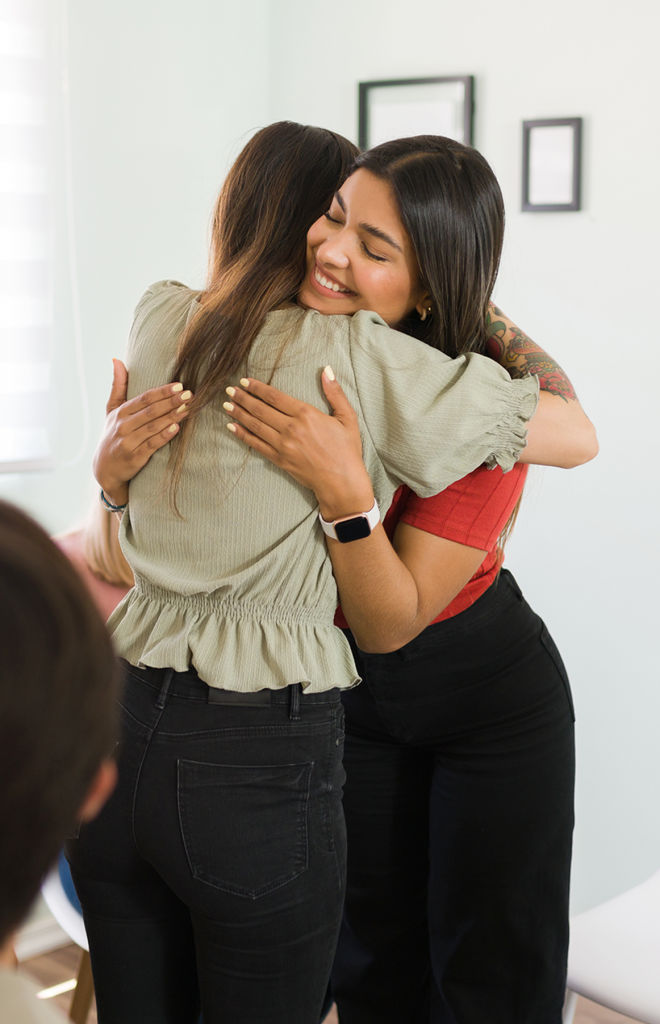 The Neuro Psychiatric Addiction Clinic is committed to delivering the best primary mental health treatment available. We can help you or the one you love too, it only takes a phone call to begin the healing process. Call us now at (888) 574-3506 or send us a message using this form. 
In-Depth Assessments and Expert Analysis
Upon arrival at our center, you will begin our comprehensive admissions procedure. We conduct a series of assessments to gain an in-depth insight into the nature of your addiction or mental wellness concerns. Our expert team then applies their extensive scientific knowledge and experience to design an individual treatment plan tailored to your needs.
Including comprehensive mental, psychiatric, and clinical assessments, find out more about our admissions process here.
During your clinical assessment, we will employ various diagnostic technologies to understand the behavioral, sociological, and psychological aspects of your addiction or mental health. We look at the underlying causes of your thought patterns and behaviors and consider your biology, history, and living environment.
This insight helps us ascertain what kind of program you require and the treatment approaches you will respond best to so we can design your treatment plan. It should be noted that our clinical assessment is an ongoing process. During your treatment experience, we will continue to evaluate and explore your cognitive functions.
In your psychiatric assessment, a licensed doctor will perform a medical examination of your situation. Including a relaxed interview and non-invasive neurological examination, this assessment helps us understand your mental health from a medical perspective.
Furthermore, the psychiatric assessment allows us to diagnose any mental disorders or substance use disorders that you are living with. It also helps us identify co-occurring disorders to ensure that we can design a suitable dual diagnosis program that treats addiction and mental health conditions simultaneously.
During the medical assessment, we assess your physical health and the impact of addiction on your body. We test for diseases resulting from drug or substance use and incorporate treatment into your recovery plan.
We also ask questions about your drug use to determine how often you use a substance, in what dosages, and the duration of your drug use. Answering these questions can be daunting, especially if you are yet to discuss your struggles openly. However, you must answer these questions as honestly as possible as your answers will help us prepare a safe and effective detox and recovery program.
Individualized Treatment Plans
Once you have completed our admissions assessments, we work with you to develop a personalized treatment program that provides you with the best chance of recovery and improved emotional well-being.
We combine numerous evidence-based treatment approaches into a comprehensive recovery plan that meets your individual needs. Our expert and experienced team stay by your side throughout your experience, offering exceptional care and support.
Our treatment options include:
Individual Therapy
Group Therapy
Educational Groups
Trauma-focused Therapy
Art, Music, and Recreational Therapy
Nutritional Assessments and Groups
AA & NA Meetings and Big Book Studies
Family Counseling and Family Weekend Activities
Receiving the right level of care is essential – it can potentially save your life when undergoing a detox. Many detox procedures involve tapering off substance use over some time. Our in-depth physical and clinical assessments allow us to get these quantities just right so your detox is safe and as comfortable as possible. We are one of the only centers in the county who will detox people up to 225mg of methadone.
At NP Addiction, you are in safe hands. Our expert team of medics takes every measure necessary to ensure you or your loved one is prepared for admission. We continue to offer twenty-four-hour supervision throughout the detox process to monitor your progress, ease withdrawal symptoms, and prescribe any necessary medication.
After detox, we offer immediate and long-term support to ensure that your recovery is long-lasting and successful. NP Addiction is certified by government bodies, including the Substance Abuse and Mental Health Services Administration (SAMHSA) and the Florida Department of Children and Families, to provide comprehensive drug detox, so you can be assured that you are in the safest hands.
First-Hand Recovery Experience
At NP Addiction, many of our team are in recovery themselves. This offers us a unique ability to understand and empathize with our clients. We act with deep compassion, acceptance, and respect that is built upon our shared experience.
Our first-hand experience helps fuel another passion – your recovery. We have lived through many of your struggles and come out on the other side. We are committed to helping you succeed on your recovery journey so you can enjoy a fulfilling, sober life.
Are You Concerned About Costs?
We understand that paying for any type of medical care is a huge concern. To cater to each individual's circumstances, we accept all major insurance providers, which may cover the entirety of your treatment with no out-of-pocket expenses. Our team will work with you to determine what costs your insurance will cover during your treatment experience.
Insurance payments can be complicated, but our qualified and experienced team is here to help. We handle all the paperwork and take over communication with your provider. We care for your administrative needs so you can relax and fully engage in your treatment program.
For those without insurance and in need of immediate help, we offer alternative financing options so that you or your loved one can get the care they need. We believe no one should have to suffer from addiction, and we're here to help.
Plus many other plans and carriers
It's Time To Make a Change - Get the Help You Need Today
It's recovery in style with exceptional support staff and world-leading medical experts in our tropical South Florida location in Port Saint Lucie. Our recovery specialists are available 
twenty-four hours a day to answer any of your questions or concerns regarding your condition, our programs, and how we can help you discover the change you need in your life.
We've worked with countless patients who have successfully recovered from addiction, and it will happen for you, too. If you would like to learn more about how we can support you, call or email us today.